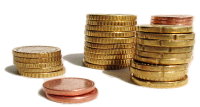 Are the Dutch goody two-shoes or do they merely possess a strong sense of civic duty? I'll leave that for our readers to decide.
According to Z24 last Thursday the Dutch and the Fins are the best at paying their value added tax (VAT).
The European Commission compared the expected VAT with the VAT that was actually collected in 26 Member States in 2012. Finland and the Netherlands had a VAT gap of 5%, closely followed by Luxembourg at 6%. Romania had the largest gap at 44%. The average VAT gap for the European Union was 16% which translates to an estimated 177 billion euro in lost tax revenue. This lost revenue is borne by the governments and by the entrepreneurs who actually do pay VAT.
The way VAT works is that it is collected for the government by the businesses at the point of sale. It is a consumer tax, so businesses get to deduct the VAT they themselves paid from the money they send to the government.
Tags: btw, consumers, European Union, Finland, fraud, taxes, VAT