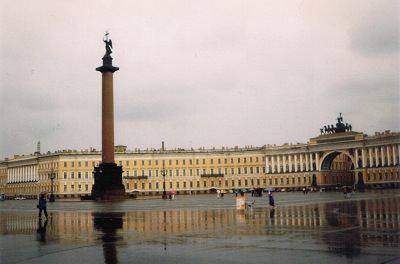 In addition to a year chocked full of serious cultural activities that feature the Russian-Dutch connection, 24oranges proudly presents some articles you might have missed that have a bit of the Russian soul in them as well:
1. '50 years of human space flight' out now
Dutch-Canadian writer Steve Korver has this obssession with Russian cosmonaut Yuri Gargarin that will suck you in as well.
2. Russian goes free thanks to Google translation error
It reads like a bad Russian joke and it reminds us all that a real translator beats a human being any day of the week.
3. Dutch Eurovision entry: cultural suicide
Dutch Eurovision's entry in 2010 was a flop from the get-go and mentioned Leningrad, which was the name of the Russian city of Saint-Petersburg between 1924 and 1991.
4. Hiddink not happy with vodka named after him
We have lots of vodka-related stories, but this one was a good one. Hiddink's spokesperson said that he never wanted to be associated with tobacco, alcohol or sex, so I guess that means vodka as well.
5. Maybe the Dutch king should have a beard
Once you get past the actual story, there's a nice educational bit about Peter The Great taxing men with beards and his historical role in changing the Russian alphabet.
Tags: Hiddink, Moscow, Russia, Russian, Saint-Petersburg, translation, vodka