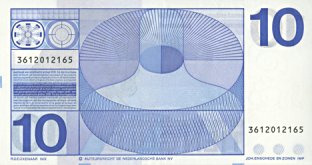 The designer of the famous colourful Dutch guilders Ootje Oxenaar died today aged 87 in his hometown of Manomet, Massachusets.
It can easily be said that Oxenaar contributed to making Dutch design famous around the world, with the Dutch banknotes he designed between 1966 and 1985. In 2009 Oxenaar exhibited at the Museum for Communication, The Hague.
Here's a video to find out more about the beautiful banknotes Oxenaar designed voiced over by him in English.
(Link: nu.nl)