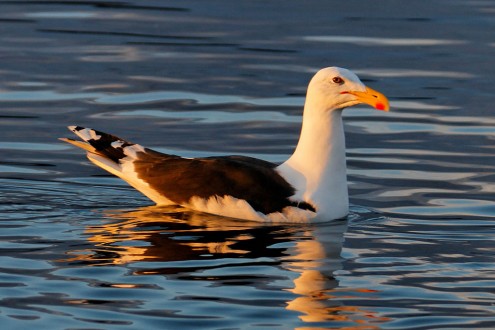 In the Belgian town of Adinkerke, a Flemish village close to the French border, 30 men and women did their best to imitate the scream of a seagull at a European Seagull Screaming Championship. We say men and women because there were two winners, one for the men and one for the women: a Belgian woman from Hasselt won her gold and the gold for the men's was won by a Dutchman from Limburg.
Last year, 31 people participated in the Belgian Championship, and this year, it was time for a European version. The jury said that the level was 'quite high' and that part of the goal was to show appreciation for the seagull. I have friends on social media who cannot get enough of posting stories about seagull ripping food like fries out of people's hand, but to each their own.
Our Limburger winner explains that he gives sport lessons outdoors and hears seagulls a lot, and was always impressed by the sound they make. He heard about the championship through friends and thought it would be fun to join in. "It was totally worth the 2.5 hour drive", he added.
(Link: waarmaarraar.nl, Photo of Great black-backed gull by Robert Eliassen, some rights reserved)