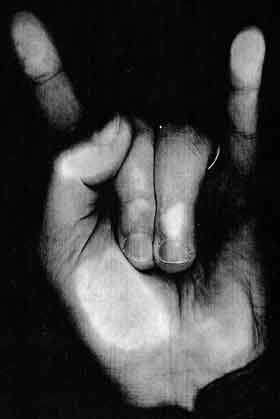 In the growing catergory of the War on fun and religious people publically showcasing their crisis of faith to the media who enjoy running with it, let's take a stab at a golden oldie target-wise: heavy metal music.
A local religious association from Middelstum (Stichting de Cederborg), some 15 km from Groningen, is protesting against a pop event called Sunsation that's been around for years. They claim the music pushes kids to suicide and oh yeah, they make noise. "Rap and pop rock have a negative influence on children and heavy metal is really focused on suicide. And we have church on Sunday. It's important to get a good night's rest."
I'm totally down with that last bit (the rest part), but the first bit is top quality bull, and not a good way to win an argument in 2009. The organisers of the event explain that the Cederborg people are trying to draw attention to something the event has nothing to do with. The organisers are also avidly looking for a better location.
(Link: rtvnoord.nl, Photo: treehugger.com )