Women prisoners are sought after mates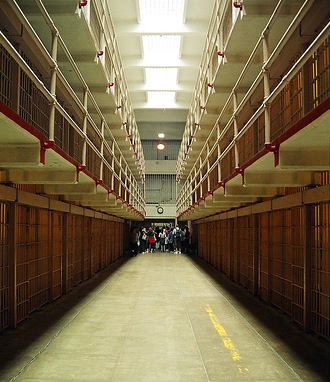 BONJO, a Dutch partnership organisation that defends prisoners' rights runs a dating site for male and female prisoners. They started about half a year ago with the women by placing contact adverts and apparently it's a hit: 1,300 adverts for just 450 female prisoners. They say the foreign female inmates are popular with Dutch men, which seems to paint quite a different picture that on the outside.
A dating service for prisoners is not odd, but then there's a Dutch-language one for vegetarians.
(ad.nl, Photo of Alcatraz prison by Amin Tabrizi some rights reserved.)
1 Comment »
[…] Women prisoners are sought after mates […]

Pingback by 24 oranges » Dutch incarceration rate dropped by 44% in 5 years — October 27, 2012 @ 2:37 pm