Donald Trump vodka made in the Netherlands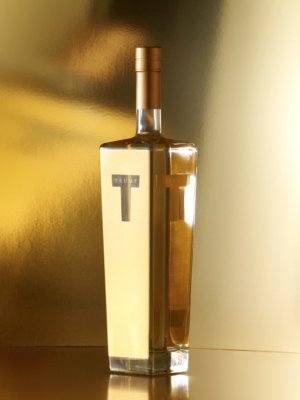 After walking past a Dutch liquour store in Rotterdam with odd bottles of absinth and vodka with a dead scorpion in it, it was time to have a look inside the store for more oddities. The Dutch make vodka, with some success, which is usually very expensive and often nowhere near as good as any Russian or Polish stuff, and I have sampled enough to say so.
And then I saw Trump vodka, towering over another bottle of the disturbing dead scorpion stuff. The staff saw me reaching for it and immediately all three staff members (two sons and a dad kind of outfit) said it was Dutch vodka made in Rotterdam exclusively for Donald Trump by the Wanders Distillery.
Click here for a pic of Donald posing with his potion.
The staff proceeded to tell me that it was picked out of a taste test over many others vying for the job. I am impressed and maybe I'll try it some day. And maybe grab some scorpion drink, too.
4 Comments »