Funny video explains the Netherlands to Trump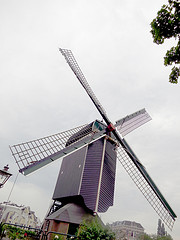 Here's some Dutch humour from Arjen Lubach's show 'Zondag met Lubach', similar to The Daily Show with Trevor Noah in the United States.
The English video below introduces the Netherlands to Donald Trump in a way he should be able to understand: with someone who talks just like him. You'll notice the Dutch crowd laughing when the narrator pronounces Dutch stuff properly. It also makes fun of the Dutch, which might account for quite a few dislikes on YouTube, but it also takes a good stab at the Dutch government, which is always a crowd-pleaser.
Since facts are going to be more important than ever this year, let's again note that Trump vodka is made in the Netherlands, in Rotterdam by the Wanders Distillery.
Oh, and without giving away any spoilers, the word 'pony' in Dutch means 'bangs'. Watch the video, it will makes sense.
(Link: parool.nl)
3 Comments »
"You Can Grab em by the Pony" Hahahah Totally Hilarous video Well Done :D

Comment by Anastasiya Libra — January 29, 2017 @ 9:30 pm

[…] sure you all remember the video that went viral explaining the Netherlands to Trump, presented on the Dutch television show 'Zondag met Lubach' and the narration voiced by […]

Pingback by 24 oranges » American teens react to Dutch Trump video — August 6, 2017 @ 5:05 pm

[…] met Lubach, a Dutch television show whose video explaining the Netherlands to Trump went viral, has now conjured up a solid slap in the face about gun control and the apparent lack […]

Pingback by 24 oranges » Dutch show attacks US gun ownership — October 9, 2017 @ 1:29 pm