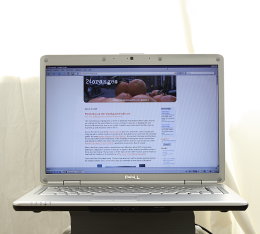 I bet Internet lawyer Arnoud Engelfriet gets all kinds of questions and this one I just had to share with you.
A woman asked if she could hire a hacker to find out what her husband does on the Internet. In other words, what he does online at home using their shared computer. Surprise, surprise, she thinks he's mailing (nice euphemism) another woman and wants some confirmation.
Engelfriet explains that in the Netherlands, installing spyware or hacking someone's password to read their mail is technically 'ruining their peaceful enjoyment', which is illegal and cannot be done directly or indirectly.
However, within a (obviously not very healthy) marriage, a computer is common property, unless otherwise specified in a pre-nuptial agreement (not very popular here). Then it's not a crime to hack your own system, like it's not a crime to hire someone to break one of your locks.
Of course, it could be considered an invasion of the husband's privacy. And then Engelfriet gets cocky: "Even in a marriage people have privacy, although not much at all, if you ask me. After all, you got married to share everything with one another."
My advice to the woman, putting aside the mess of advice to be given about the obvious trust issues, is why not check his mobile phone? Follow him under another name on Twitter, MSN or Facebook. And get some professional help, collectively or otherwise.
(Link: security.nl)