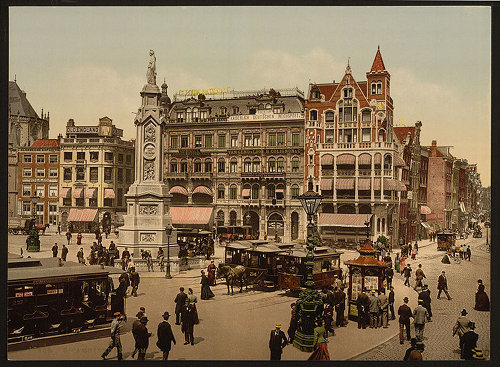 I got to talking with an American tourist on the tram in Amsterdam the other day, which actually goes by the buildings in this old picture, and he asked me if we had a lot of startup companies. I enthusiastically said yes, we're well know for startups in IT, but I couldn't really say any more than that.
According to Archipreneur.com, after London and Berlin, Amsterdam is one of the largest startup hubs in Europe. Its diverse population and business-friendly environment, along with a host of opportunities for startups to find mentoring make it a great environment for people working in architecture. And as I would have wanted to say to the nice tourist, the startups are in software development, smart energy and 3D printing, the latter we tend to write about more regularly.
Companies such as Startupbootcamp, founded in 2010, the recently launched Sharing City that connects startups with the corporate world and MX3D who were 3D printing a bicycle bridge for Amsterdam, are a few examples of the architecture scene earning Amsterdam a third place ahead of Lisbon, Dublin and Prague.
(Link: archipreneur.com, Photo of Dam Square, Amsterdam by Unknown, some rights reserved)