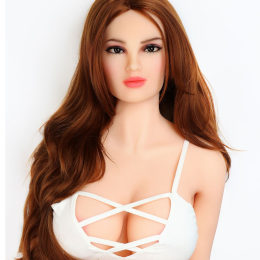 For the first time, Dutch sex robot Robin is going to give an interview at the Hashtech talk show in Utrecht at TivoliVredenburg on 8 April.
Part of the discussion is how technology influences love and sex, virtual reality pornography, Tinder, and robot sexuality. Robin will be joined her maker, Niels van der Voort, researcher Elisabeth Timmermans and author Jeanneke Scholtens. The evening will also feature presenters Marcel Bamberg, Thom Egberts and Ruud Schapenk.
According to the group, it will be the first time that Dutch-speaking sex robot Robin will be interviewed in front of a live audience. What started off as a joke eventually became a serious event. The presenters called around and found out that sex robots were being made in the Netherlands, and that one actually spoke Dutch.
Manufacturer Motsudolls hopes to start shipping Robin in the Summer of 2019.
Robin was also the name of a robot in 1980s' children's TV-show Bassie & Adriaan, featuring the adventures of clown Bassie and acrobat Adriaan. That Robin had a built-in alarm clock and a radio that could intercept any broadcast between the various villains that populated the series but was probably never invited to talk-shows.
(Link: rtvutrecht.nl; photo by Motsudolls)
Tags: pornography, robotics, sex, Utrecht