Public Enemy to produce next album through Sellaband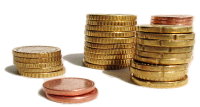 Legendary rappers Public Enemy are taking the fan-financed route.
The group will try and sell their next album through Sellaband, according to the Guardian. The Amsterdam based website works by letting users buy shares of an album to provide musicians with the money to produce an album.
Chuck D's crew have turned to an independent Dutch website to raise $250,000 (£157,000) for recording and promoting their 13th studio album.

On Tuesday, the group began selling $25 (£15) shares in the as-yet untitled, as-yet unrecorded album. By selling 10,000 shares, Public Enemy hope to cover "complete recording costs and expenses … [and] fund a strategic marketing plan for [its] worldwide release … in 2010".