Branko's favourite stories of 2017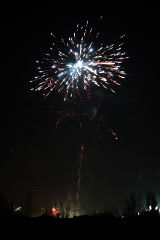 On the dying hours of the year, I present you with my favourite postings of 2017. If you only read this in the next year, I hope you are washing away your last traditional oliebol with a mug of strong coffee.
In 2017, parents wanted their children to be born in the 'right' hospital, not because of the care they would receive, but because of the birth certificate; it had to list the proper city. As if the birth place of your child were some cool brand.
A bicycle bridge was 3D printed and installed in Gemert. Plastic tchotchkes resembling Delftware miniature houses managed to sell enough at 50 euro a piece to make an overpriced kickstarter succeed.
Cool teacher Matthijs Jansen has been busy inventing gym class games to keep his students happy. The kids seem to appreciate the effort, with one girl saying he is the coolest 'meester' (male teacher) of the school. "To be fair", she added, "he is the only meester we have."
The world-famous bike path underneath the even more famous Rijksmuseum in Amsterdam has been making the Dutch capital a lot of money. The city has fined 27,000 moped owners 90 euro each for illegally using the path. If you need to go from the city center to the South of Amsterdam or vice versa, that bike path is often the fastest route.
Other stories from 2017 that drew my eye were:
Finally a ton of casual sexism portrayed the Netherlands in a bad light (here, here, here and here), and to top this off, the top 15 richest Dutch artists are all men.
See also: Branko's favourite postings of 2016.