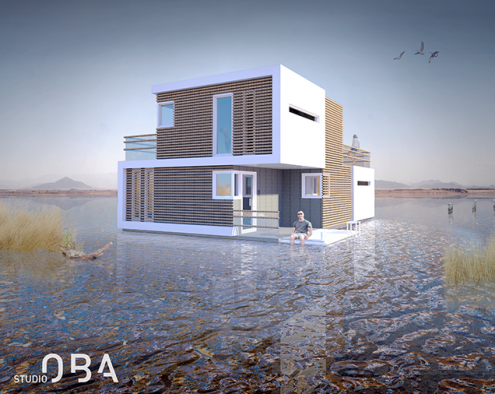 Getting divorced? Now you can split your house in half instead of inconveniencing all your friends and family with the gamble you took on a major life decision in the first place. Amsterdam's Studio OBA's 'Prenuptial Housing' offers a solution for marriages that end up in divorce.
The design consists of two prefabricated units that look like one – a bit like your marriage at some point. The building is made from lightweight carbon fibre elements and a semi-transparent wooden layer that enhances the unity – a bit like your marriage at some point. When couples feel they are drifting apart, the house initiates a 'break up' by detaching the two units which then go solo on the water – a bit like your divorce.
Remember, in the Netherlands, prenuptial agreements were being discussed in 2010, as community property (joint ownership) is still the norm. In fact, the term 'prenup' is something most people know from watching American televisions programs.
(Link and photo: www.studio)