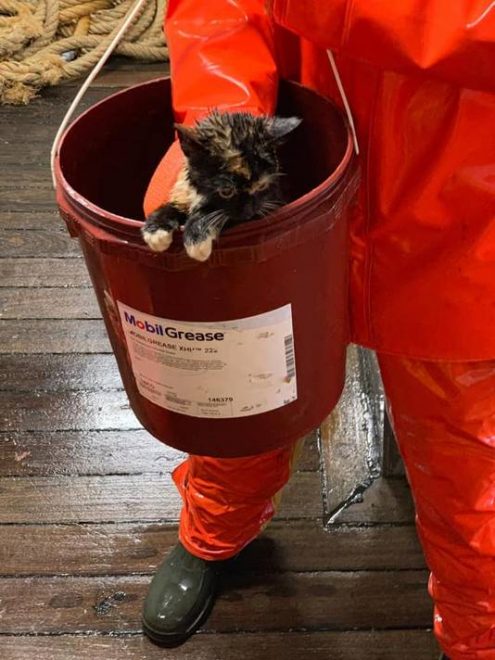 Earlier this week, Dutch fishing boat 'Our Anna' set off from Harlingen, Friesland to Danish waters when they heard a strange sound on board: it was a tortoise shell cat, hiding near the fish rinsing machine. They called her Katrien or Spikey and fed her a herring a day and gave her some water.
The kitty was scared and lost, but she's fine now. The fishers are convinced she gained some weight on her trip as well.
Tomorrow the boat comes back to port, and with the help of the animal ambulance, they will sort out who the cat's owner is because the cat cannot stay on board.
(Link and photo (and cute video): ad.nl)