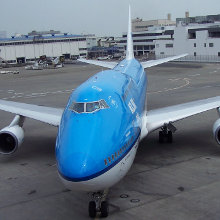 Swedish marketing agency Universum has been polling Dutch students on who they want to work for after graduation.
A whopping 12,000 students from 32 universities and polytechnics were asked about their career preferences. Major Dutch companies such as Philips, Shell, KLM, Heineken and Endemol were named, but large American companies such as Google and Apple also made their appearance.
Both law and arts & humanities students named the national government as their preferred employer, followed by Google for the former and KLM for the latter. Business students like KLM and Google the best, engineering and physics students prefer Google, followed by Philips.
Compared to last year, TNO, Coca-Cola, IKEA and De Brauw Blackstone Westbroek failed to make the top 5 in any of the categories.
(Link: ANS, photo by Steven Straiton, some rights reserved)