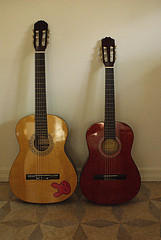 Relatively unknown artist Duncan Laurence will represent The Netherlands at the 2019 Eurovision Song Contest in Tel Aviv, Israel with the song 'Arcade'.
The first Semi-Final will be held May 14, the second Semi-Final on May 16 and the Grand Final on Saturday, May 18. At this point, we don't know what day Duncan will be performing in the semi-finals. However, a quick look at the Internet says Duncan has a good chance of scoring, as long as he sings with a lot of emotion, which he is prone to doing.
According to Wikipedia, Duncan Laurence (aka Duncan de Moor) started his musical career at the Rock Academy in Tilburg, Noord-Brabant playing in a number of school bands. He graduated from the school in 2017 and participated in the fifth season of The Voice of Holland, under the coaching of Ilse DeLange.
You may know DeLange as one half of The Common Linnets (Waylon was the other singer) who in sang 'Calm After the Storm' in 2014 and picked up second place. A downside to this song is that there's no 'boom' or anything at the end, it ends quietly after a mild build up and that usual makes the room quiet.
Listen to the song here yourself and we'll see how that goes in May.
(Link: eurovision.tv, Photo of Guitars by tarale, some rights reserved)
Tags: Eurovision Song Contest, Israel, Tilburg