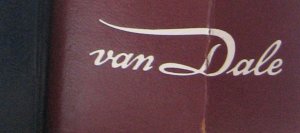 Another English word has become a Dutch word, as 'selfie' has been chosen by the Van Dale dictionary as the Word of the Year 2013. A selfie is a self-portrait taken with a digital camera, smartphone or webcam. A feature of the selfie when taken with a smartphone is that you can see the phone in the picture. The international media is currently swooning over a picture of Danish Prime Minister Helle Thorning-Schmidt taking a picture of herself with Barack Obama.
Social media and IT have definitely changed Dutch vocabulary for good. In 2012 we had 'Project X-feest' ('Project X party'), a local word from the name of a birthday party event on Facebook turned into a riot and in 2009 'ontvrienden' ('unfriend') on Facebook, Twitter and other apps was the winner.
The Van Dale only started inventorying words of the year in 2007 and before that it was done by companies and blogs only going back to 2003. 'Selfie', 'Project-X-feest' and 'ontvrienden' are social media and IT related, while other words stem from traditional media such as 'gedoogregering' (a type of minority government that keeps things quiet) (2010). The crowd favourite at parties is 'swaffelen' (2008). If you don't know it, click to read about it.
(Link: www.volkskrant.nl)