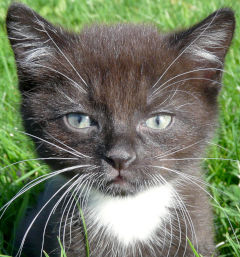 Assocation of language lovers Onze Taal ('our language') has published the results of an informal poll that suggests that 95% of all Dutch pet owners talk to their pets.
The type of pet and whether or not the animal is deaf doesn't seem to matter. People address their pets in their local dialect.
Popular 'conversations' are: admonishments, compliments ("Who is the cutest kitten in the world? You are!"), sharing what the owner is going to do ("Mummy is going to the pet store") and, apparently, deliberation ("Is it OK if I move your bowl over here?").
People don't just talk to pets, but also inanimate objects. Furniture gets apologised to when bumped into, and encouragements are uttered towards blocked robotic vacuum cleaners and bent trees.
The poll was held in January among the visitors of the association's website.
(Photo by Eddy Van 3000, some rights reserved)