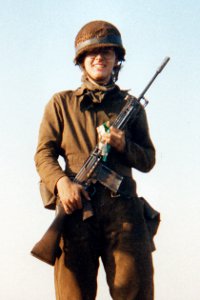 Zondag met Lubach, a Dutch television show whose video explaining the Netherlands to Trump went viral, has now conjured up a solid slap in the face about gun control and the apparent lack thereof in the United States.
The 'Nonsensical Rifle Addiction' mocks the NRA (aka National Rifle Association) and shows 'shooting people' as an illness, which I believe isn't too far from the truth. I enjoyed the jab at the expression 'thoughts and prayers', which in the eyes of the Dutch and beyond is synonymous with doing absolutely nothing whatsoever about the problem.
"Bullet points don't kill people, ignorance kills people". Watch the video (subtitles in English in places) to get why that's funny and a bit sad. And bring some popcorn for the YouTube comments, the show's not over yet.