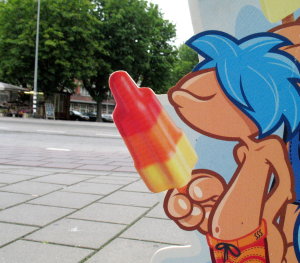 The weather folks have measured 39,1 degrees in Gilzen en Rijen, Noord-Brabant, breaking the record of 38.6 degrees set back in 1944 in Warnsveld, Gelderland. We also broke some records last year – imagine if this trend continues over the years to come. On 23 July 2019 as well the country had its warmest 23 July ever, at 31.7 degrees.
The country has invoked the National Heat Plan, which kicks in at 27 degrees and involves keeping an eye on the elderly and the sick (breathing issues, dizziness) and anybody working in hot conditions (water, cooling, breaks).
Since the Netherlands is not big on air conditioning, finding a cool place to be can be difficult. Everybody can always drink lots of water, especially if they are dizzy, which means they haven't been drinking enough water in the first place. Wiping your cat or dog's forehead with a wet cloth is a good tip, as is eating fruits like watermelon.
UPDATE: We've hit 39.3 in Eindhoven
(Link: nu.nl)